bsmart has partnered with Crave to bring you an exciting benefit that will provide you with the ultimate dining experience.
The offer applicable to bsmart members is: Buy two meals and 2 drinks & get 80% back on your second most expensive meal at over 1000 "Crave 2-4-1 Dining" restaurants countrywide. (Max discount refunded - R95)*
To return to this page, click on the URL in the correspondence you received from bsmart, or alternatively bookmark this page.
Kindly note:
This benefit is FREE to bsmart members.
The redemption process and terms & conditions listed on this page only apply to the bsmart offer.
Your "2-4-1 Dining" cashback benefit will be loaded onto your bsmart account on the 6th of the month for all usage from the 1st to the 31st of the preceding month. Please view your monthly statement for refund amounts.
At restaurants where the bsmart card is not accepted, you will need to pay with an alternative method.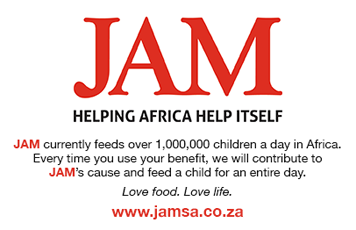 Every time you use your bsmart Crave 2-4-1 Dining benefit, we feed a child for an entire day through Joint Aid Management (http://jamsa.co.za).